DAS Alarm Repairs - Service & Upgrades
We service keypad memory light flashing - Power light flashing - Service light flashing - Alarm keypad beeping - Alarm system reset - Alarm battery replacements - Keypad replacements - Alarm Beeping fault - Smoke alarms beeping - False alarms repaired
We sell a good range of reconditioned keypads for many older type DAS systems. We do alarm system battery replacements, factory defaults, repair beeping DAS alarms and resets for many types of DAS security systems.
Does your existing alarm system have keyring remote controls? We can connect them to any alarm system!
DAS alarm system reset should be done by a qualified technician. In most cases, the program code is not known and makes this process difficult to do yourself. A full factory default is then required. If your alarm system is beeping, this is a signal that your alarm system needs to be serviced.
Is your alarm system false alarming?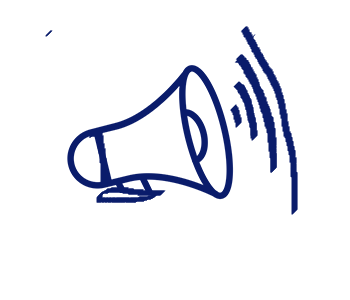 There is nothing more annoying than an Alarm system with false alarms and a beeping keypad. Waking up in the early hours by the alarm sirens for no apparent reason is very troublesome.
Environmental and various system faults may cause a beeping keypad and trouble light to occur. Our experienced service technicians can analyze and repair the fault of your alarm system.
NBN issues to your DAS alarm system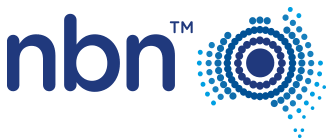 In most cases the updated rollout to your DAS (direct alarm supplies) alarm system will make alarm monitoring communications redundant. A fault light, service light and/or beeping sound occurs when your alarm system attempts to dial either a monitoring back to base, mobile phone or a domestic landline phone number without success. It is likely that the receiving number didn't connect (communication fault). If you have a new ADSL, VOIP, WIRELESS or NBN MODEM to your telephone system, you may need to ring your network service provider to check to see if this is compatible to your alarm system. If necessary ring our alarm service technicians for alarm service. Here is the link to find out if the NBN network is available at your home or business Here is the link for NBN service providers list
SHORT LIST USER MANUAL TO ARM DISARM DAS HILLS NX RELIANCE ALARM SYSTEM
HOW TO ARM DAS ALARM SYSTEM FROM KEYPAD
Ensure READY light is on (areas are sealed)
Enter USER CODE eg. 2 5 8 0 or just press ON
Make sure that the ARMED & Green ON light comes ON
ARMING YOUR SECURITY SYSTEM ---- To Arm the DAS alarm system, close the doors and windows. The green "READY" light on the code pad will be illuminated when the protected zones and sensors are secure. If any of the zones are isolated, a sensor in that zone can be violated without affecting the "READY" light. The security system will not arm if the "READY" light is not illuminated. With the "READY" light on, you may arm the security system with your 4 digit Code. Each time a key is pressed on the keypad, a short tone (beep) will sound. If the code pad beeps three times after a code entry, it is an indication that the code has not been accepted. Press the [#] key (reset) and re-enter a valid code. The DAS codepad sounder can be silenced by re-entering your four digit code. If the DAS "POWER" light is flashing, that means you have no mains power. When the security system has accepted a valid code, the red "ON" light will illuminate indicating that the system has been turned on. The user must leave within the exit delay time.
DISARMING YOUR SECURITY ALARM SYSTEM
Enter USER CODE eg. 1 2 3 4
Red ON light on the keypad goes OFF
When you return to your property the codepad will sound a continuous tone (beep) for the duration of the entry delay time. Enter a valid code within this entry time and the red "ON" light will turn OFF, and the tone will stop. The security system is now DISARMED. If a valid code is not entered before the end of the entry delay time, an alarm will occur. (NOTE: IF THE EXTERNAL BLUE LIGHT IS FLASHING WHEN RETURNING TO YOUR PREMISES, THE DL DAS ALARM SYSTEM HAD BEEN ACTIVATED AND THE RED "ARMED" LIGHT WILL FLASH AS WELL, PLEASE DO NOT ENTER YOUR PREMISES AND CONTACT YOUR SECURITY PATROL COMPANY.)
Alarm History
Press

*

then

3

to find out what zones alarmed
Press

#

to exit this feature
WE SERVICE MOST MAKES & MODELS PH: 1300 137 120
NESS
NESS KEYPADS
BOSCH
SOLUTION
DAS
NETWORX - NX SERIES
HILLS RELIANCE
Das Networx NX4 Networx NX8 Networx NX12 Networx NX16 Hills Reliance DAS DL-100, DL-150, DL-200, DL-250, DL-300, SVC
DAS DL KEYPAD
ADEMCO
VISTA
CK SYSTEMS
HONEYWELL
EDM
DSC
CROW
& Much more
Email