DSC Service:
1300 137 120
Mob:
0408 359 072
DSC Alarm repairs Sales Service in Melbourne
DSC Alarm System Resets - Re Programming - Keypad Replacements - Keypad Repairs. We have a good range of Reconditioned DSC Keypads and main units in stock
We can reset your DSC alarm system if you don`t know your alarm code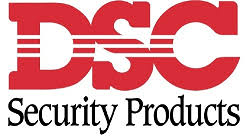 DSC alarm system programming should be done by a qualified technician. In most cases the program code is not known and makes this process difficult to do yourself. A full factory default is then required. If your alarm system is beeping, this is a signal that your alarm system needs to be serviced. We do battery replacements to many DSC alarm systems
We sell a good range of reconditioned keypads for many older type systems PC 510, PC 550, PC 560, PC 1565, Power 608 Power 832 DSC PC 1550, DSC PC 3000, Wireless Alexor 9155, Classic Keypad.
We service keypad memory light flashing - Power light flashing - Service light flashing - Alarm keypad beeping - Alarm system reset - Alarm battery replacements - Keypad replacements - DSC Alarm Beeping fault - Smoke alarms beeping - False alarms repaired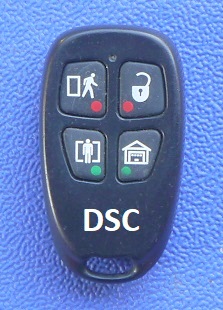 Does your existing DSC alarm system have keyring remote controls? Our Alarm Maintenance can connect remote controls to current old and existing alarms. We can install keyring remotes for arm disarm to most DSC alarm systems. You can replace the key fob battery yourself. If it does not work, first thing is check the led light when pressed on your remote control. If not illuminated replace button battery
Is your DSC alarm system false alarming?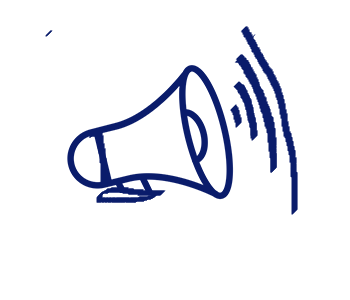 There is nothing more annoying than your DSC alarm system with false alarms and a beeping keypad. Waking up in the early hours by the alarm sirens for no apparent reason is very troublesome. Environmental and various system faults may cause a beeping keypad and trouble light to occur. Our experienced service technicians can analyze and repair the fault of your alarm system
Phone communication issues to your DSC alarm system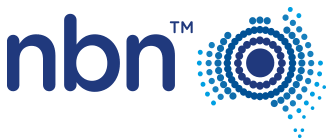 In most cases this updated rollout to your DSC alarm system will make alarm monitoring communications redundant. The National Broadband Network is a Government organised Communication network of fibre optic cable across Australia to replace our existing copper cable network and infrastructure for phone lines and broadband services. This new network is being managed and constructed by the Government owned company NBN Company. What this means is that if you want to continue using a monitored alarm system, telephone and using the internet through a landline service you will need to connect a 3G/4G GSM unit or IP connection to your alarm system. A fault light, trouble light and/or beeping sound occurs when your alarm system attempts to dial either a monitoring back to base, mobile phone or a domestic landline phone number without success. It is likely that the receiving number didn't connect (communication fault). If you have purchased a new ADSL, VOIP, WIRELESS or NBN MODEM to your telephone system, you may need to ring your network service provider to check to see if this is compatible to your alarm system. If necessary ring our alarm service technicians for alarm service. Here is the link to find out if the NBN network is available at your home or business Here is the link for NBN service providers list
DSC (Digital Security Controls)
DSC is a leader in electronic security who make state-of-the-art control panels, industry-leading IP alarm monitoring products and now sleek, contemporary self-contained wireless panels. DSC puts forth an unbeatable combination of leading-edge technology and industry experience. The results are RELIABLE, FLEXIBLE, DURABLE security solutions of the highest quality that are easy to use, and are easily upgradeable
The DSC alarm system can be properly monitored by our monitoring company and also supports self monitoring by telephone or mobile phone
WE SERVICE MOST MAKES & MODELS
DSC
PC 550, PC 560, CLASSIC PC 1565, PC 1616 -5020, Power 832 DSC PC 1550, DSC PC 3000, DSC PC5010, DSC 1616, DSC Alexor PC9155 Wireless, Classic PC 864, PC 2550
NESS
NESS KEYPADS
BOSCH
SOLUTION
NETWORX - NX SERIES
HILLS RELIANCE
DAS DL KEYPAD
ADEMCO
VISTA
CK SYSTEMS
HONEYWELL
EDM
DSC
CROW
MOD Modern Security Systems & Much more in Melbourne