Alarm System upgrades in MELBOURNE
Alarm Maintenance provide security system upgrades when there is just no other way to revive your old system. we will put our first foot forward to have you quickly completed within the next working day. Parts and workmanship warranty is supplied so you can rest peacefully knowing that you are in good hands. Please give us a bell and we can help you with your requirements including:
Pet Sensors if you obtain pets
Main unit replacements (circuit board)
keypads that just don`t work properly
wireless security upgrades
partial or full upgrades
Upgrades from the old copper land line network to GSM dialler monitoring
external siren, strobes and outside box replacements
Alarm panel upgrades to many makes and models in Melbourne including Ness, Bosch, Hills, EDM, Honeywell, Solution, DSC and many other obsolete security systems.
Alarm systems wear and tear over the years so false alarms can be prominent throughout Australia.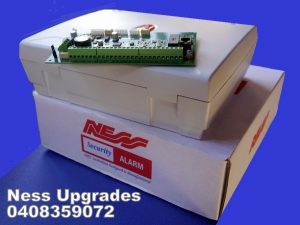 Common issues resulting from aged alarms can range from main circuit boards being faulty due to power surges, main battery that has never been replaced in years, lightning strikes plus general environmental conditions.
Our alarm upgrades include warranty for parts and installation.
Alarm upgrades are very common these days especially to due to the NBN roll out causing your alarm system monitoring to not communicate. In most cases the NBN upgrade is not compatible to your existing alarm system communications however we can attached a GSM dialler unit to keep you connected.
Also Alarm upgrades are very common to outside external strobes boxes due to rust and condensation relating to the internal electronic components
Please contact servicing alarms to have your alarm system working properly again. We are only to happy to help you in Melbourne
Email
Alarm Maintenance Security Licence 71826620S