Alarm Maintenance
Fast call out service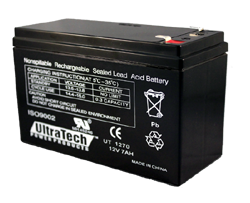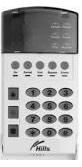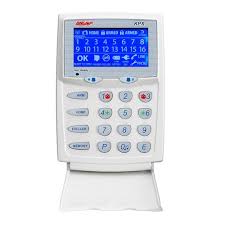 Phone: 0408 359 072 Licence: 71826620S
Alarm Battery Changeovers Replacements Services
We replace alarm batteries for security alarm systems to: Ness, Bosch, CROW, DSC, Hills, Honeywell, Vista, EDM, Solution, CK SYSTEMS, DAS, Hills, NX and much more
Alarm Maintenance recommends a qualified technician to replace the main battery to ensure the safety and reliable performance of your burglar alarm system. In many cases the alarm system needs to be checked and we complete a safety diagnostic test.
What are the signs of a low alarm battery?
The first signs of a low battery will display a service light, fault light lit, trouble light on, LO BAT indicator, or low battery indicator on. A low battery condition can cause a beeping alarm keypad and some causes alarm sirens to sound. A beeping sound may indicate a low control panel battery or devices connected to the security system
How long does a wireless sensor battery last?
Lithium batteries provide a long lasting operating life and in most cases can provide up to 10 years service. A wireless detector has at least one Lithium Battery that needs to be replaced from time to time. The alarm system detects a low battery in wireless sensors and wireless devices. Actual battery life will depend on environmental conditions and how much the sensors are being used. Factors such as humidity, temperature changes may lead to the reduction of battery life for a sensor.
Why are my smoke alarms chirping?
A mains operated fire alarm with a low battery emits a single "chirp sound" once every 30 seconds drawing attention to the owner that this battery is low. If you do not replace the fire alarm battery this may sound continuously and may be very annoying. The low battery chirping sound is a warning that this battery needs to be replaced. So replace your smoke alarm battery as soon as you can with a suitable type recommended for this device. Also smoke alarms themselves get less efficent after time and should be replaced after 10 years.
How to change a wireless PIR sensor alarm battery
Open the detector with a compatible screwdriver and twist to remove the front cover. Some models like the Hills sensor has a pull out front housing. When replacing batteries ensure they are fresh and test to make sure they are good. Once the housing is back on, wait 5 minutes to test as they may have a battery saver mode. Alarm systems according to Australian Standard AS2201 requires that a commercial alarm system battery should be replaced regularly.
How to changeover an alarm system battery
DSC NESS NESS KEYPADS BOSCH SOLUTION NETWORX - NX SERIES HILLS RELIANCE DAS DL KEYPAD ADEMCO VISTA CK SYSTEMS HONEYWELL EDM CROW & much more
Email
Alarm Maintenance Security Licence 71826620S