Is your alarm system false alarming?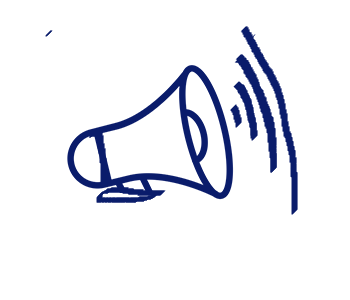 There is nothing more annoying than an Alarm system with false alarms and a beeping keypad. Waking up in the early hours by the alarm sirens for no apparent reason is very troublesome.
Environmental and various system faults may cause a beeping keypad and trouble light to occur. Our experienced service technicians can analyze and repair zone trouble faults, box tamper issues and zone low battery to your NX security alarm system.
NBN issues to your NetworX alarm system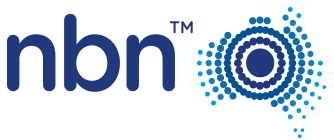 In most cases the updated NBN connection to your Hills NetworX NX alarm system will make alarm monitoring connections redundant. A service indicator and/or beeping sound occurs when your alarm system tries to dial either a monitoring back to base control room, mobile phone or a residential landline without success. It is likely that the receiving phone didn't connect (communication fail fault). If you have installed a new VOIP or NBN MODEM to your telephone cabling, you may need to call your network service provider to check to see if your security system will still function. If necessary ring our technicians for alarm service
How to change the first user code to your NetworX security system
Enter from keypad *5 followed by your 4 digit master code followed by [0][2] followed by new 4 digit user code then press [#] to save and exit programming
How to change the master code to your NetworX security system
1. Press [*] 5 followed by your existing master code eg. [6] [9] [3] [9] if code is 6939
2. enter the two digit user code location code to change [0][1]
3. enter your new four-digit code number you would like eg. [2] [6] [2] [6] if code is 2626
4. press the [#] key to save new number and exit programming
How to set the system date to your NetworX security system with six easy steps
1. On your keypad Press the [*] [9] [6] keys for access to program function 96
2. enter your master code Example.[1][2][3][4] if the code is 1234 and date is 23/10/2020 Friday below
3. enter day of the Week code:[1]= Sunday [2]= Monday [3]= Tuesday [4]= Wednesday [5]= Thursday [6]= Friday [7]= Saturday
4. enter the month code - Example: [0][1] = January [1][0] = October [1][2] = December
5. enter the day of the Month code Example: [0][1]= 1st [2][3]= 23rd [3][1]= 31st
6. finally enter the last two digits of the Year code - Example: for 2020 enter [2][0] followed by the [#] key
How to set the system clock (time) to your NetworX security system
1. Press the [*] [9] [7] keys for access to function 97
2. enter the master code Example.[1][2][3][4] if the code is 1234
3. enter the hour code Example: for 6.33pm enter [1][8][3][3]
Why is my power light flashing on my NetworX alarm system keypad?
The power light (red LED) on your Networx keypad will start flashing because this indicates that your back-up-battery to the main unit is very low and now needs to be replaced. When the alarm battery has been replaced and reset properly, the power light will stop flashing showing that the battery is now in good condition as it should be.
Why is my service light lit "ON" to my NetworX alarm keypad?
The service light (yellow LED) on your NetworX keypad lights up because it wants to let you know that your alarm system now need servicing.
If the service light is "ON" press the [*] star key followed by the [2] number two key to indicate the service condition. The LED or LED`S will illuminate indicating what service need attending to. Please refer to your alarm manual to locate the fault conditions that is causing this to occur.
Common faults to a NetworX service light "ON" are a low main battery, wireless zone low battery, loss of zone supervision, telephone line fail, failure to communicate, fuse fault, loss of system time, expander trouble, zone trouble, box tamper trouble and siren trouble fault.
sales@alarmmaintenance.com.au