Alarm Maintenance in Melbourne Call out Service

Alarm Repairs Alarm Services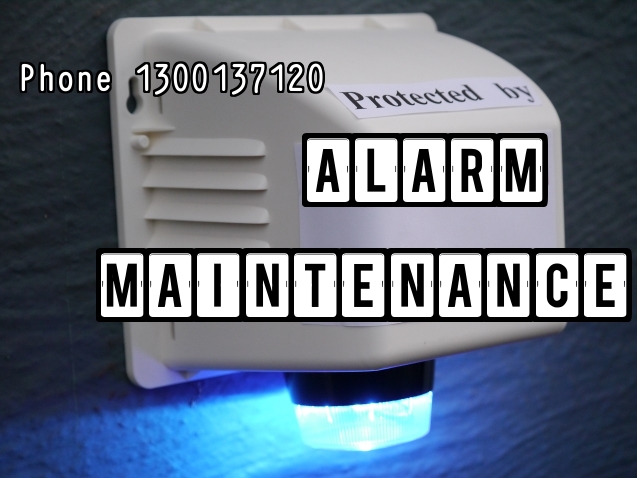 Alarm Repairs and Upgrades
Our friendly Licensed Alarm Technicians provide Alarm Repairs to in Melbourne
We support many types of security systems to your property for prompt and reliable service including services to home owners, real estate agents, body corporates, builders, business owners,
We have the most professional alarm specialists in the security industry and we are ready for all your emergency needs. Our service vans are prepared well in advance for full onsite alarm services. We offer fast reliable security service to your home 7 days a week
Alarm Battery Replacements to many types of alarm systems
Have you replaced your alarm battery and still not fixed? Still continually beeping alarm keypad all the time? Still not able to arm the alarm system? Servicing Alarms can fix it. Not a problem! Regular servicing helps maintain the best performance of your burglar alarm system. It is important to have your intruder alarm system serviced often. Regular servicing of an security system ensures the system's reliability and durability.
Australian owned, operated & licensed approved security business with many years of experience
Services Include: Alarm beeping – lost burglar alarm user code – Emergency alarm repairs – Unable to stop alarm siren Alarm service fault light on – False alarms fixed – adding and replacing access codes – Alarm siren box repairs – Alarm control panel replacements – Alarm keypad repairs, replacements
Our emergency alarm repair technicians fix most major brands including, Bosch, DAS, NESS, Solution, Honeywell, Ademco Crow, Networx (NX), DSC, MCM and much more.
Alarm service in Melbourne
We will act promptly in any situation that affects your home or business so you can rest assured that your security is protected. PROTECTING PEOPLE & PROPERTY with PROMPT & RELIABLE SERVICE.
Alarm Repairs - Service - in Melbourne
NESS KEYPADS NESS ALARM D8 D8X NESS D16 D16X NESS R8 R16 WIRELESS NESS L8, D24 Eco8X NESS 5000 Classic, NESS ProLD Pro L, Pro LX LXE NESS 5000 KEYPAD - BOSCH SERVICE, BOSCH REPAIRS Bosch Ultima 880, Bosch 862, Bosch 844 Bosch 16 plus, Bosch 2000. Bosch 3000, Bosch 6000 SOLUTION 4, 6 +6, 8, Solution 16i, 16 plus, Solution Ultima 862, 880, 488, 2000,3000, 6000 Solution Manuals DAS NETWORX - NX SERIES HILLS RELIANCE Hills Networx NX4 8 12 16 R8 Hills Reliance DAS DL100, 150, 200, 208, DL250, 300, series 100L SVC DAS DL KEYPAD replacements ADEMCO VISTA Vista 10 Vista 10Ea Vista 12 Vista 20 Vista 50, Advantage CK SYSTEMS Sierra ck 236i ck 238 HONEYWELL ALARM REPAIRS -HONEYWELL ADEMCO VISTA KEYPADS EDM Solution DIGITAL 905 908 EDM - Digi 905, Digitalarm 905, Digi 908 EDM 905, Digitalarm 908, EDM 908 Solution 8, Solution 16 CROW Crow 8 Crow 16 Powerwave, Runner DSC, PC560, 550, CLASSIC PC1565, Power 832 DSC PC1550, DSC PC5010, DSC 1616, DSC Alexor PC9155 Wireless, Impassa, Classic PC864, NIDAC CM-8 SERVICES FAI Security Guard Series IEI MCM PSA Products Pilkerton MR MOD Modern Security Systems Detection Systems DS7060 & Much More in Melbourne
Alarm Maintenance Security Licence 71826620S