EDM Service:
1300 137 120
Mob:
0408 359 072
EDM ALARM REPAIRS - One of the most popular models ever made in it`s time - DIGI 905 DIGI 908 Digitalarm EDM 905 EDM Digitalarm 908 EDM 4 EDM 8
We service keypad light flashing - Battery light flashing - Fault light flashing - Alarm keypad beeping - Alarm system code reset - Alarm battery replacements - Keypad replacements - Smoke alarms beeping - False alarms repaired
We sell a good range of reconditioned keypads for many older type EDM alarm systems. We do alarm system battery replacements, factory defaults and resets for many types of EDM security systems.
Does your existing alarm system have keyring remote controls? We can connect them to any alarm system!
EDM alarm system reset should be done by a qualified technician. We have many master code chips in stock. If your alarm system is beeping, this is a signal that your alarm system needs to be serviced.
NBN issues to your EDM alarm system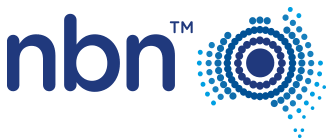 In most cases the NBN updated rollout to your EDM alarm system will make alarm monitoring communications redundant. A fault light, trouble light and/or beeping sound occurs when your alarm system attempts to dial either a monitoring back to base, mobile phone or a domestic landline phone number without success. It is likely that the receiving number didn't connect (comms fail). If you have purchased a new ADSL, VOIP, WIRELESS or NBN MODEM to your telephone system, you may need to ring your network service provider to check to see if this is compatible to your alarm system. If necessary ring our alarm service technicians for alarm service. Here is the link to find out if the NBN network is available at your home or business. Here is the current NBN service providers list
Is your Edm alarm system false alarming?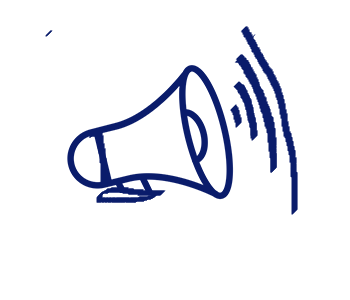 There is nothing more annoying than an Alarm system with false alarms and a beeping keypad. Waking up in the early hours by the alarm sirens for no apparent reason is very troublesome.
Environmental and various system faults may cause a beeping keypad and trouble light to occur. Our experienced service technicians can analyze and repair the fault of your alarm system.
Our alarm service technicians can repair many different makes and models.
User Operating manuals for EDM - SOLUTION:
Our Alarm Maintenance can connect remote controls to current old and existing alarms
EDM 4 PLUS 4 QUICK REFERENCE USER INSTRUCTION MANUAL
EDM SOLUTION 8 SHORT QUICK REFERENCE MANUAL
EDM SOLUTION 6 PLUS 6 QUICK REFERENCE USER MANUAL
How to arm and disarm the EDM security system
How to reset your EDM Date/Time settings
How to test your EDM alarm system
How to isolate EDM alarms zones
How to change EDM user codes
SHORT LIST USER MANUAL TO ARM DISARM EDM ALARM PANELS
ARMING ALARM SYSTEM
Enter USER CODE the # (Away) eg. 1 2 3 4 # (Away)
AWAY light or indicator comes ON
DISARMING ALARM SYSTEM
Enter USER CODE then # (Away) eg. 1 2 3 4 # (Away)
Away light comes OFF
MEMORY EVENT HISTORY
Enter MASTER CODE then 3 then # (Away) eg. 1 2 3 4 3 # (Away)
Event is displayed – most recent displayed 1st to the least recent
BYPASSING ALARM SENSORS
Enter * twice, USER CODE then ZONE then * (Stay)
Repeat for other zones to isolate, then # to exit feature eg to isolate ZONE 2: ** 1 2 3 4 02 * # (Away)
TESTING THE ALARM SYSTEM
TEST ALARM MONITORING TO YOUR MOBILE PHONE – Press 9 on keypad until you hear two beeps
SIREN – Press 1 and hold until you hear two beeps – siren will sound for 2 seconds
BELL – Press 2 until you hear two beeps – internal siren will sound for 2 seconds
STROBE LIGHT – Press 3 until you hear three beeps –
This will turn strobe ON. Repeat, press
3
until you hear three beeps to turn stobe off.
RESETTING TIME AND DATE
Enter your MASTER CODE then 6 then # (Away) eg. 1 2 3 4 6 # (Away)
Next enter the current – Day (DD) Month (MM) Year (YY) Hour (HH) Minute (MM)
(example) 01th Aug 2015 at 14:25 hrs =
0 1 0 8 1 5 1 4 2 5 #
(Away)
EDM KEYPAD BEEPING
BEEPING SOUND – If plug pack is unplugged or the mains POWER is disconnected the keypad will SOUND once every minute. To silence, press 5 and hold until you hear two beeps. Press # to exit this feature.
WE SERVICE MANY MAKES & MODELS PH: 1300 137 120
NESS
NESS D8 NESS R8 R16 WIRELESS NESS D16 D24 ECO X8, NESS Pro L NESS Pro LD NESS Pro LX LXE NESS 5000 SERIES
BOSCH
Ultima 880 862 844 Bosch 16 plus
SOLUTION
Solution 4, Solution 6, Solution 8, Solution 16, Digi 905, Digi 908 EDM 905, EDM 908
DAS
Direct Alarm Supplies DL 100/150/250/300 series 100L DAS 200L 208L DAS 208M NX Series
NETWORX - NX SERIES
Das Networx NX 4 Das Networx NX 8 Das Networx NX 12 Das Networx NX 16 Hills Reliance Series
HILLS
DAS DL KEYPAD
ADEMCO
Ademco Vista 10 Vista 10Ea Vista V12-20 Ademco Advantage Series
VISTA
Vista 10 Vista 10Ea Vista 12 Vista 20 Vista 50, Advantage Series
CK SYSTEMS
Sierra ck 236i ck 238
HONEYWELL
Vista 10 10Ea Vista 12 Vista 20 300 Series
EDM
- Digi 905, Digi 908 EDM 905, EDM 908 Solution 8, Solution 16
CROW
Crow 8 Crow 16 Powerwave Series, Runner Series
DSC
Series DSC PC 1550, DSC PC 1565, DSC PC 3000 4020 DSC PC5010, DSC 9155 Classic Series
NIDAC CM-8
CHUBB CHUBBGUARD Series FAI Security Guard Series IEI MCM PSA Products Pilkerton & Much More